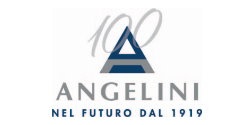 STAGE QUALITY ASSURANCE
Per la nostra sede di Ancona stiamo ricercando un/a neolaureato/a da inserire in stage (6 mesi) nell'area Quality Assurance.

E' previsto il supporto nelle seguenti attività:
aggiornamento e mantenimento dell'Inventory List dei sistemi computerizzati aziendali;
supporto per la revisione di standard aziendali in funzione dei nuovi flussi/strumenti per la gestione dei sistemi computerizzati;
esecuzione dell'attività di intended use per i sistemi previsti da piano d'azione e monitoraggio dello stato d'avanzamento del piano;
supporto nelle attività standard dell'ente "Validation and Change Compliance".

Il/la candidato/a ideale ha:
una laurea in CTF;
un'ottima conoscenza della lingua inglese;
una buona conoscenza del pacchetto Office.
Degrees of interest: laurea in CTF.