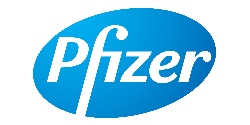 PEN Production Coordinator
Managing resources, people and equipment to meet agreed production schedule and maintaining compliance with safety and quality standards.
Main Responsibilities
> Management of shopfloor
Take full ownership of the assigned area and ensure "corretta manutenzione" (e.g., stops production when procedures are not followed to the letter) – Gemba walks, coaching;
Enforce aseptic behaviors by everybody on the shopfloor, zero tolerance for exceptions;
Meet production targets by organizing and planning all activities on his shift (360° view of all activities of his team);
Ensure highest quality and safety standards;
Ensures equipment is up to standard;
Organize team by assigning resources, plan cover for breaks and absence, set priorities and shift targets;
Manage shift handover with previous shift and pass on information at the end of the shift to the following team and area/manufacturing managers;
Hold shift huddles at the beginning of each shift explaining shift priorities/expectations, operator assignment and issues at the beginning of their shift;
Prioritize activities and track progress/output to visualize and communicate production targets;
Escalate significant issues to PEN/prod. head;
Ensure that operators compile BR correctly.
Management of people
> Support operators at any time to enable them to execute job smoothly and improve continuously;
> Manage individual performance of operators and foremen day-to-day, provide regular 1:1 feedback, to recognize positive performance and provide consequences for negative performance;
> Evaluate operator annual performance consulting the respective foreman;
> Identify training needs of his shift and create a training plan to ensure sufficient amount of trained operators at each production stage;
> Organize regular communication (e.g. team meetings), to surface low morale and general issues;
> Train foremen and operators on SOPs, guidelines, aseptic behaviors, as defined in site training plan;
> Ensure that personnel is able to attend important events (e.g. trainings and Mini Town Halls) in accordance with shopfloor requirements;
Documentation and compliance
> Ensure compliance with all quality, environment and safety procedures (e.g., ensure at all times the highest quality standards and GMP in manufacturing);
> Especially ensure full compliance to aseptic procedures;<
> Documents and open deviations occurring his/her shift in QTS and compile all necessary information/description of the incident needed for pursuing the investigation;
> Support investigation process and ensure support to investigation process for a timely closure of the deviation documentation and root cause investigation;
> Control and sign that all mandatory documentation is complete and accurate (final batch documentation);
> Check and ensure that housekeeping standards are maintained.
Continuous improvement and other processes
> Support CI projects prioritized by the site as project leader or project member, collects CI ideas from the shopfloor and performs required data collection and analysis, if supervisor dedicated to project;
> Collaborate closely with maintenance and quality to solve issues in his assigned manufacturing area, in his best interest as owner of the shopfloor.
Qualifications
> Master's degree in: Chemistry, Industrial Chemistry, CTF, Chemical Engineering;
> Minimum 2 years work experience in production and packaging operations of different types of products (Pharmaceutical, Food or Electromechanical industries etc.) gained in other companies or within the same company;
> Specific expertise of primary and secondary packaging materials and techniques;
> Specific knowledge of Good Manufacturing Practices and reference standards;
> English language knowledge;
> Proficient use of computer systems;
> Planning and organizational skills of activities and resources for the achievement of the established goals;
> Strong Leadership skills ;
> Ability to manage the relationships with the other company functions;
> Problem Solving abilities and results-oriented mindset;
> Analysis and synthesis abilities;
> Ability to work on the basis of set priorities;
> Growth mindset oriented to the production's needs;
> Ability to direct the organizational units for the accomplishment of planned objectives;
> Available to work on shifts (2x7).

Location
Catania
Degrees of interest: Engineering - Chemical, Sciences - Chemistry