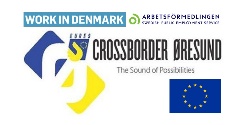 CLINICAL TRIAL ADMINISTRATOR
Zealand Pharma A/S (Zealand) is seeking an additional experienced Clinical Trial Administrator to the Clinical Operations Department. The department is responsible for setting up, overseeing and directing clinical trials from early development phases to market approval typically with the use of and collaboration with Clinical Research Organizations (CROs).

The department is part of Clinical Development and is composed of a dynamic team with enthusiastic and professional colleagues. We have an open and respectful working environment with great team spirit and high quality mind-set encouraging knowledge sharing and development of people and processes.

Due to the increased number of new trials to be initiated, we are seeking a new experienced colleague to join our team.
Job Profile
The successful candidate will be:
An essential member of the Trial Management team
Responsible for establishing and overseeing the Trial Master Files (TMFs); overseeing that the CROs maintain complete and accurate TMFs in accordance with standard procedures, GCP and other ICH, FDA and EMA guidelines and regulations
Working in close collaboration with CROs on relevant plans and TMF filing
Performing quality control of the final TMF and ensure archiving
Responsible for appropriate indexing, quality control (QC), filing, and upload of relevant documents to the electronic document management system (EDMS) in adherence with guidelines and Zealand Pharma SOPs
Playing a key role in defining and implementing Zealand Pharma's new eTMF system
Responsible for supporting and advancing the clinical operational procedures in the Department for Clinical Development
Supporting Clinical Trial Managers in the planning and management of Zealand Pharma's clinical trials from preparation of trial synopsis until reporting
Supporting with other ad hoc clinical trial administrative tasks as relevant.
Candidate Profile
The successful candidate will have:
Previous experience (at least 3 years) of working as a CTA in the Pharmaceutical Industry
Experience from working in a CRO or from collaborating with CROs will be an advantage
A B.Sc. degree in a relevant field preferably
Thorough experience and interest in management and oversight of TMFs
Ability to work independently and proactively with clinical trials
Knowledge of GCP, ICH and FDA/EMA regulations and guidelines
A quality mind-set with a sense for details
Proficiency in both written and spoken English
Experience with Microsoft Office Package
Team spirit and motivation to work with new challenges.
What we offer
Zealand's employees are one of the company's most important assets. We strive to attract, develop and retain the best talents, and to be a company where every employee can thrive.
At Zealand, we understand the value of a diverse workforce. As an employee, you will be part of an innovative, cross-disciplinary and cross-cultural working environment.

We offer a combined salary package including pension scheme and health insurance, as well as the option of joining the company lunch program, and use of massage, fitness and social facilities.
Degrees of interest: Medicine - Healthcare, Sciences