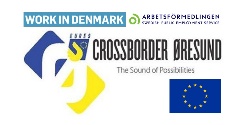 R&D PRINCIPAL CHEMIST FOR API PROCESS RESEARCH
We are looking for a dedicated R&D Principal Scientist for API Process Research. You will be coordinating API activities for an early development project. To be able to reach your goals you will collaborate with a range of internal departments and external partners in Europe and Asia. As our new colleague, you are ambitious, highly motivated and have a passion for chemical process development.

About the Department

API Process Research is located in our headquarter in Ballerup, Denmark. We focus on process R&D of novel therapeutic small molecules, and we are responsible for all API related activities, in relation to our R&D portfolio, up to clinical Proof of Concept (PoC). In more details, we work with synthetic route scouting, process optimization, upscale, and smaller scale API manufacture. Larger scale API manufacture and manufacture of clinical API batches are taken care of by our partners. We work extensively together with a range of preferred partners both in Europe and Asia, so management of external activities is a key competence.

To identify the best solution for a given project, we combine a high degree of scientific know-how with a flexible and proactive mindset. Over the last couple of years, we have invested significantly in new lab facilities and new equipment such as advanced reactor systems and in line probes. Due to this, we are in a good position to be able to develop the best possible chemical solutions in a fast, well-documented and efficient manner.

A position where you can influence our future success

As a R&D Principal Scientist your responsibilities will cover:
Close collaboration with a range of internal colleagues as well as our external partners
Identification of synthetic routes to APIs in collaboration with the project team
Coordination of the following activities:
Optimization and scale-up of synthetic processes
Process transfer to internal or external partners
Manufacture of API batches for pre-clinical and clinical trials
Practical Chemical Synthesis including supervision of laboratory personnel
Your profile
You are a responsible and motivated project leader, result-oriented and well organised in your working routines. It is important that you are open minded, enjoy working together with colleagues and external partners and are able to drive projects on your own. You have a strong background within organic chemistry and process R&D. You have more than 10 years of experience from the pharmaceutical industry with hands-on experience within process chemistry and project management. From time to time you also enjoy working in the laboratory solving practical challenges within organic chemistry and you are capable of coming up with new innovative solutions.

In addition you possess:
A PhD in organic chemistry or equivalent scientific experience
The flexibility of both being a team player and working on your own
A proactive, positive and structured personality with a flexible mind-set
The ability to convert theory into practical solutions
We offer
An opportunity to be part of a dynamic and enthusiastic team of highly skilled colleagues working with chemical development in a professional and ambitious environment. You will be working in our headquarter and will be part of cross-functional teams supporting project activities from the late discovery phase before Candidate Selection to clinical PoC.
Degrees of interest: A PhD in organic chemistry or equivalent scientific experience