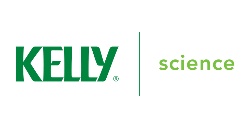 Technical Support Specialist Italian

He/She will be responsible for:
> Offer telephone scientific and technical support to customers that use the products company.
> The products are diagnostic kits and medical devices that require a scientific background and problem solving skills.
Requirements
> Scientific Background (Bachelor or Master Degree in Biology, Chemistry, Pharmacy, Biomedical Engineer, and so on);
> Knowledge of diagnostic kits and previous experience in laboratory or customer service is preferred but not necessary;
> Fluency in English, Italian and at least another European language (Spanish or German);
> Computer proficiency;
> Problem solving and good communication skills;
> Willing to relocate in France.
Location
France
We offer a permanent contract
Degrees of interest: Enginnering - Biomedical, Medicine - Healtcare - Pharmacy, Sciences - Biology, Sciences - Chemistry, Sciences - Biotechnology