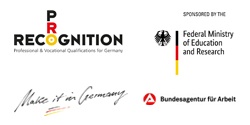 NURSES
We are looking for Registered / trained Nurses in Wolfsburg

Who we are
We are a successful Christian company with several institutions of geriatric and youth welfare and several different social services. With its more than 10 different facilities, including among others, inpatient and outpatient care, residential care or long-term nursing care, about 1400 employees and hundreds of residents and patients, we are one of the leading companies for geriatric care in this region.

Following our corporate philosophy "What would you have me do for you", we support people of all ages and their relatives who are in need of help. It is our aim to maintain or improve the quality of life for our patients and their families by promoting their independence and individual initiative.

To enhance our team, we are looking for examined nurses (m/f) at the earliest possible date.

We can offer full time / part time employments with maximal 38,5 hours / 6 days per week.
Degrees of interest: Medicine - Healthcare