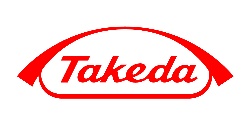 Market Access Specialist
Scope
The Market Access Specialist contributes to the development and customization of the Value Proposition for Payers, Institutional Stakeholders and Key Decision Makers translating the clinical value of the product(s) under responsibility into the specific value for payers in terms of patients' health improvement, sustainability and innovation.
Responsibilities
Contribute to define and execute the Access Strategy Plan for Takeda's product(s) in collaboration with Health Economics department and in alignment with corporate strategy.
Maintain in-depth knowledge of drug programs and policies to support the Access Strategy Lead in national and local activities.
Keep up-to-date with external market access environment and constantly analyze competitors' messages, pricing and reimbursement conditions.
Manage national and local access initiatives developing cross functional projects and supporting in-field Value & Access team.
Build solid Value Propositions and Access communication Campaigns.
Develop effective and constructive working relationships throughout the Value & Access Team and Takeda Italy with a focus on the Medical and Marketing team.
Create/build and maintain a solid network of professional contacts within the HC / MA setting & key stakeholders.
Promote and conduct the affairs of the company with the highest standards of integrity, probity and corporate governance; Demonstrating commitment to the values of Takeda-ism.
Key Capabilities/Qualifications
University Degree in one of the following areas; chemistry, biology, pharmacy, economics or statistics.
Postgraduate studies: Master's degree in Market Access (Best Chance Criteria)
Fluent in written and spoken English
At least 2 years' experience in a pharmaceutical company in a Value & Access or Product Management role or in a consulting firm engaged in Market Access project.
Ability to work in team
Knowledge of Biological Drugs market or Gastroenterology Area (Best Chance Criteria)
Knowledge of Italy market mechanics, healthcare policy, payer mind-set and pharmaco-economic principles
Concise and effective verbal and written communication skills.
Great presentation skills underpinned by but not exclusively relying on great PowerPoint skills.
Ability to analyzes data, extract quantitative insights and build high level business cases using Excel.
Analysis, synthesis and communication of clinical and health economic information
Locations: Rome, Italy
Degrees of interest: University Degree in one of the following areas; chemistry, biology, pharmacy, economics or statistics.
Add to my event