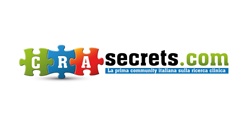 CORSO ONLINE - Missione CRA – clinical research training course
In this course you will find some information about the 40-hour clinical research course "Missione CRA". The training course that taught clinical research to over 500 professionals! In particular we discuss about:
The different editions of the course;
Why take part to the course;
Testimonials of people who have already attended this course;
Differences between "Missione CRA" and other courses or Master in this field.
Moreover, you will learn about Ministerial Decree 15.11.2011 and the requirements to become CRA.
Free online training course - LINK: https://formazionenelfarmaceutico.com/p/missione-cra-corso-di-alta-formazione-in-ricerca-clinica
Degrees of interest: Medicine - Healtcare - Chemistry and Pharmaceuticals Technologies, Medicine - Healtcare - Pharmacy, Medicine - Healtcare - Veterinary, Sciences - Biology, Sciences - Biotechnology
Add to my event