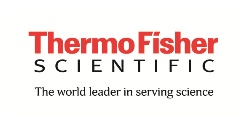 PDS PPT Clinical Trial Manufacturing Scientist
LOCATION:
Italy - Ferentino

JOB DESCRIPTION
MAIN RESPONSIBILITIES:
Follow the tech transfer of the products from clients to PDS manufacturing area.
Select the materials to be used during the manufacturing of liquid and lyophilized products and decides the manufacturing process flow.
Support the manufacturing organization for an optima scheduling of the activities and prepares the documentation necessary for the compounding, filling, crimping and visual inspection steps.
Have in charge the internal and external approval process.
Have in charge the technical responsibility of the project assigned.
Prepare the technical documentation required as support form manufacturing stages according to NBF and internal SOP.
Participate to clinical/commercial batches manufacturing inside PDS sterile suite.
Follow the technology transfer from donor sites to Patheon Ferentino and, if required the transfer from Patheon Ferentino to other Patheon's site inside the PDS network.
Check of the scheduling and verify that all activities under control are in line with the time line of the project.
Assure the storage of the documentation generated according to internal procedures.
Contribute, according to internal policy, to training of development lab technicians.
Update the clients about the state of the project and alert the direct reports of deviations respect to routinely activities.
Support the development lab in process flow definition for the projects destined to future scale up to GMP area
REQUIREMENTS:
Degree in CTF, Chemistry, Engineering
Good level of English
An experience in a related field will be considered as a plus
We offer a temporary contract of 6 months.
Degrees of interest: CTF, Chemistry, Engineering
Add to my event