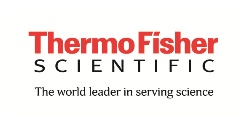 PDS Analytical Development & GMP Scientist
LOCATION:
Italy - Ferentino
JOB DESCRIPTION
MAIN RESPONSABILITIES:
The PDS Ad & GMP Scienstist in collaboration with the Supervisor, will review and coordinate the analytical activities of the assigned projects and related to chemical analyses on API/DS, Bulk, Drug Product and Stability samples.
He/She will attend project calls and dedicated meeting; in addition he/she will exchange information and communicate results by mail with Clients.
He/She will be strictly involved in method development and validation according to the International Guidance and to Pharmacoopoeias instructions.
REQUIREMENTS:
Degree in Biology, CTF, Chemistry, Pharmacy, or similar
GMP and Data integrity
Stability/Finish Product Release
Analytical method development and validation according to ICH guidelines and EP/USP
Biotech
Knowledge of the main analytical techniques
Good level of written and oral English
Degrees of interest: Biology, CTF, Chemistry, Pharmacy, or similar
Add to my event