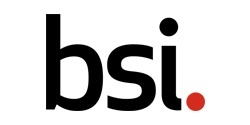 Assessor - Active & Software/Passive Medical Devices
Do you hold a degree in a Medical Device related discipline or equivalent?
Do you have hands-on experience in the Medical Devices industry?

We are currently recruiting for a home based Active and Software or Active and Passive Medical Device Assessors to join our dedicated EMEA 13485 team in Italy.

Assessment Delivery is the largest part of our UK business, and we're looking to grow further therefore creating a number of exciting opportunities.

As a Medical Device Assessor you'll visit our clients on an almost daily basis, travelling to their sites and gaining a real understanding of their organisation. By understanding their business and their challenges you'll be able to help them improve their performance by assessing their organisation or products against our management systems.

The 13485 Medical Device QMS Assessment Team is one that covers the EMEA region. The team is made up of a group of assessors with science, engineering and biotechnology backgrounds so you'll be part of a diverse team that have a variety of skills and interests.

The regulatory environment is changing rapidly at present and, as we continue to grow, we're looking for talented, client-focused people who understand the challenges businesses are facing, to join our team of Assessors.

Deep and broad technical knowledge together with a passion for excellent customer service is vital. The assessor role is a rewarding, challenging job and there's never a dull day - each client is different, so each day and each assessment is different.

When asked what is like to work at BSI as an Assessor, our Assessor's commonly use words such as 'inspirational', 'rewarding', 'challenging' and 'professional'.
Degrees of interest: Engineering, Medicine - Healthcare, Sciences
Add to my event