MAKE IT IN GERMANY + PRORECOGNITION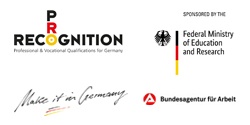 1. MAKE IT IN GERMANY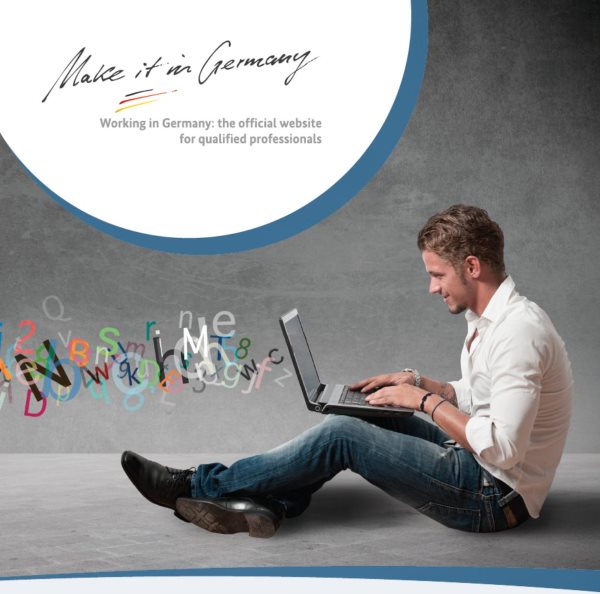 You have decided to look for a job in Germany? And you are looking for a job that matches your professional profile and qualifications?
Bundesagentur für Arbeit
The International and Specialized Services (ZAV) as a part of the German Federal Employment Agency places applicants from abroad to employers in Germany. The Federal Employment Agency (BA) is a member of EURES. EURES is committed to promoting the mobility of job-seekers in Europe by providing advisory and job-finding services.
Profile requested
Due to the German labour market situation the ZAV concentrates on certain professions with occupational shortage such as (f/m):
Doctors of medicine
Nurses fort he elderly
Pharmacists
Midwifes
Do you have questions concerning job search in Germany? Please use our advisory service specially tailored for professionals from abroad. Our specialists will answer your individual questions relating to working and career in Germany and will help you on your way to work in Germany.

2. PRORECOGNITION



VUOI LAVORARE IN GERMANIA? NOI TI AIUTIAMO A FAR RICONOSCERE LA TUA QUALIFICA!
Il progetto ProRecognition, "Professional and Vocational Qualifications for Germany", fornisce assistenza nell'ambito del riconoscimento delle qualifiche professionali conseguite all'estero. Il progetto, finanziato dal Ministero Tedesco dell'Istruzione e della Ricerca (BMBF) e coordinato dall'Unione delle Camere di Commercio e dell'Industria Tedesche (DIHK), è attivo in Italia grazie ad un team di consulenti della Camera di Commercio Italo-Germanica (AHK), il quale fornisce agli interessati consulenze gratuite individuali per il riconoscimento delle qualifiche professionali italiane.

VUOI FAR RICONOSCERE IL TUO TITOLO?
Il team ProRecognition della Camera di Commercio Italo-Germanica ti supporta durante l'intera procedura di riconoscimento del tuo titolo professionale conseguito in Italia, fornendoti informazioni riguardo alla procedura, alle tempistiche, ai costi e alla documentazione necessaria per il riconoscimento della tua qualifica. Inoltre, ti aiutiamo a individuare la professione di riferimento tedesca, valutiamo la necessità di intraprendere la procedura di riconoscimento e, in caso affermativo, ti mettiamo in contatto con l'ufficio competente per il riconoscimento in Germania. Siamo il punto di riferimento che ti accompagna e supporta in ogni fase della presentazione della domanda. La decisione sull'equivalenza della qualifica verrà presa dall'ufficio competente in Germania.

PRORECOGNITION OFFRE:
Un servizio di consulenza gratuito in Italia
Consulenza per tutti i tipi di qualifiche
Informazioni su procedura, durata, costi e relativa documentazione
Identificazione della professione di riferimento
Individuazione del centro di riconoscimento in Germania
Supporto ed assistenza per l'intera fase di presentazione della domanda
Supporto post consulenza

Webinar
Evento
Location
Tipo
Dettagli